Best Worst Movie (2009) is a documentary about the making of the supposed worst movie of all time Troll 2 (1990). Troll 2 has become a cult classic and is loved rather than loathed by a dedicated fan base. The child star of Troll 2, Michael Stephenson, directed this documentary.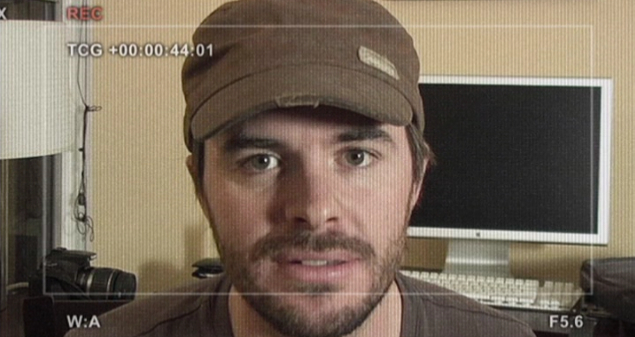 Fig 1: Michael Stephenson
Stephenson begins the documentary in a clever way by introducing, without context, small town dentist George Hardy, a man so friendly even his ex-wife likes him. He is actually one of the stars of Troll 2 but this is not revealed until after his introduction. After the introduction, Hardy's mother is asked, what did you think of George's movie? At this she bursts out laughing and the audience is compelled the laugh with her. This is a great way to introduce people to Troll 2 especially if they haven't seen it before.
The Phenomenon of Troll 2's popularity is explored fairly extensively it this documentary. There is no real definitive conclusion, however it is suggested that because the film was made with such genuine passion audiences respond positively. The fans of Troll 2 are very genuine in their love for the film; it is not an ironic joke, "It's as if the movie's lack of self-consciousness allows them to shed their own" [Adams, 2010].
Fig 2: Crowd of Troll 2 Fans Gather for a Screening in Toronto
This documentary works because it treats the subject matter in a sympathetic way. It is not cynically mocking Troll 2, its cast, crew or the fans who love it. Although many of the people interviewed are presented in a humorous way it never feels nasty or disrespectful. It is celebratory and attempts to deconstruct what it is about Troll 2 that makes it so popular despite its poor quality.
Bibliography